Can Vitamin D Protect Against Upper Respiratory Infections?
DISCLAIMER
This blog does not intend to provide diagnosis... Read More

This blog does not intend to provide diagnosis, treatment, or medical advice. Read more. The content provided on this blog is for informational purposes only. Please consult with a physician or other healthcare professional regarding any medical or health-related diagnosis or treatment options. Information on this blog should not be considered as a substitute for advice from a healthcare professional. The claims made about specific products throughout this blog are not approved to diagnose, treat, cure, or prevent disease.
In this article: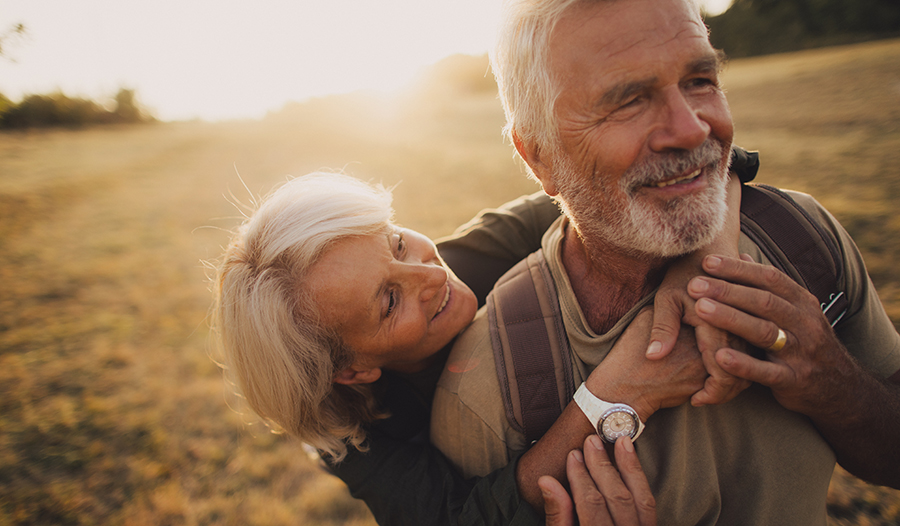 Originally posted January 2020 / Updated February 2023
Vitamin D is the most essential vitamin for improving a person's health and well-being. According to studies, vitamin D may also be crucial for avoiding upper respiratory infections, popularly known as the common cold (URI). Studies on the protective effects of vitamin D and viral respiratory infections and hospitalizations have also been reported during the past few years. In this article, we will review these findings in further detail.
How Is Vitamin D Made?
Our skin can make Vitamin D when time is spent in the sun—ultraviolet B (UV-B) light waves from the sun react with a form of cholesterol in our skin to create the vitamin D hormone. However, during less sunny months, less vitamin D is generated. Spending adequate time outdoors between 10 am and 2 pm, when the sun is higher on the horizon, allows one to generate vitamin D. Vitamin D supplementation is also an excellent option for most.
Vitamin D Researched Benefits
Thousands of studies over the last decade show health benefits when one optimizes vitamin D levels. These studies tell us that those with higher levels of vitamin D in their blood have a lower risk for heart attacks, diabetes, high blood pressure, and other chronic health complications.
In my Southern California Practice, 80 percent of patients were initially found to be vitamin D deficient. They are now supplementing with vitamin D. The incidence of vitamin D deficiency is higher in less sunny climates.
Vitamin D and Respiratory Infections
A 2019 study in the International Journal of Environmental Research and Public Health concluded that those with higher blood levels of vitamin D were at lower risk for Upper Respiratory Infections than those with lower vitamin D blood levels.
Two additional studies have supported these findings. First, there was a 2017 study in the British Medical Journal where researchers evaluated 25 randomized controlled trials, which included 11,321 participants whose ages ranged from babies to 95 years of age.
Vitamin D supplementation reduced the risk of an upper respiratory infection by 12 percent. Those with vitamin D blood levels less than 25 nmol/L (10 ng/dl) noticed the most significant benefit and saw a 70% decrease in infection rate when supplemented. In patients with a vitamin D level greater than 25 nmol/L (10 ng/dl), a 25% reduction in respiratory infections was noted after supplementation.
Further, a 2017 study in the Journal of the American Geriatric Society compared a standard dose vs. a high amount of vitamin D in the elderly. The high-dose group of 55 people received 100,000 IU of vitamin D3 per month (~3300 IU daily), while the other group of 52 people received either a monthly placebo or 12,000 IU per month (~400 IU/day). The study took place over four years. Those who took the high dose of vitamin D were 40 percent less likely to have an Upper Respiratory Infection than the others.
From 2019 to 2023, researchers have gathered more data regarding vitamin D's protective role against viral respiratory infections. For the last few years, many vitamin D proponents have been confident that vitamin D would be beneficial, but researchers recently found evidence to support this.
A 2022 study on vitamin D and viral respiratory infection showed exciting results. The study was a systematic review and meta-analysis. The researchers did not find vitamin D could reduce the risk of infection. However, what they did find was more important.
They discovered that those who took vitamin D and contracted a viral respiratory infection were 65 percent less likely to end up in the hospital's Intensive Care Unit (ICU). Further, those who took vitamin D supplements were also 54 percent less likely to die, a significant outcome.
To add to this evidence, a study published in 2023 found similar outcomes. In this study, researchers evaluated five randomized controlled trials which included 798 total patients. The scientists concluded, "The current evidence supports the benefits of vitamin D interventions in patients hospitalized with viral respiratory infection due to the protective effect provided by vitamin D against ICU admission and mortality."
Takeaway
In summary, most people around the world are vitamin D deficient. Evidence shows that vitamin D helps protect people against most upper respiratory infections. However, there is solid evidence that vitamin D supplementation in those who contract viral respiratory infections helps prevent ICU hospitalization and death from viral respiratory infections. Overall, vitamin D has a long record of safety. Most children can safely take around 1,000 IU daily, while many adults take between 2,000 to 5,000 IU daily.
Overall, vitamin D's safety profile has been widely established. Consult with your healthcare provier before supplementing if any concerns.
References: