Beauty Ingredients From TikTok That Are Worth The Hype
DISCLAIMER
This blog does not intend to provide diagnosis... Read More

This blog does not intend to provide diagnosis, treatment, or medical advice. Read more. The content provided on this blog is for informational purposes only. Please consult with a physician or other healthcare professional regarding any medical or health-related diagnosis or treatment options. Information on this blog should not be considered as a substitute for advice from a healthcare professional. The claims made about specific products throughout this blog are not approved to diagnose, treat, cure, or prevent disease.
In this article: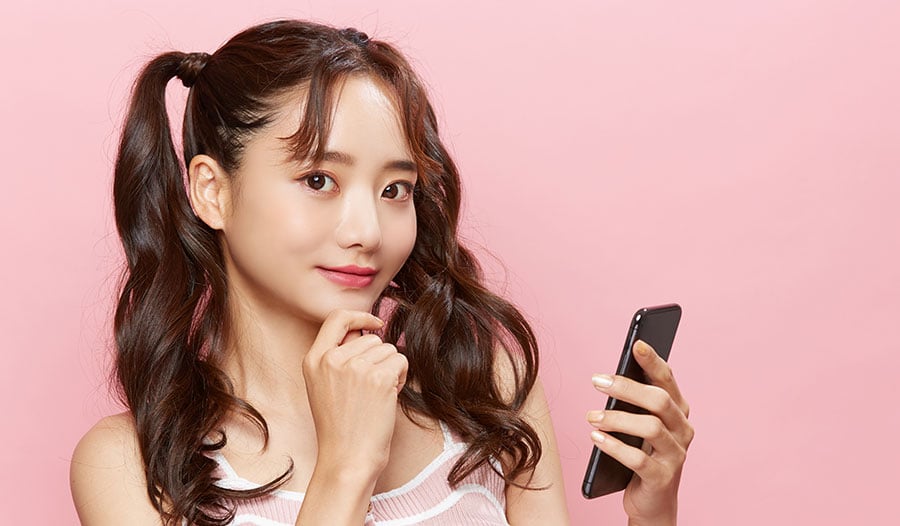 In 2021, there was no bigger app than TikTok, which focuses on short-form videos on topics ranging from shopping hauls to product reviews. TikTok has amassed a huge following of young teens, adults, and even older folks.
TikTok's short-form videos allow users to quickly scroll through a newsfeed catered to their own interests. My TikTok often shows me funny cat videos, makeup tutorials, and viral TikTok sounds. Anyone above the age of 13 can download the app. Once you create an account, you can finally experience what makes TikTok universally beloved—the fact that millions of everyday people post to it.
The beauty industry now uses TikTok regularly to engage with new audiences, test out cult favorites, and promote new products. TikTok can help quickly spread the word about a new beauty launch. And beauty bloggers are posting makeup tutorials on TikTok instead of writing out wordy blog posts.
With so many bloggers choosing to use TikTok, the app has transformed into something of a search engine. Now TikTok-ing beauty lovers can find product reviews before making a purchase.
What beauty products have gone viral because of TikTok? Let me share a few ingredients beauty lovers don't want to miss!
Volcanic Stone
I had never heard about oil-absorbing rollers until one popped up in my TikTok feed a few months ago. These products contain a real volcanic stone to help combat oiliness on the face. Apparently, these rollers are a holy grail product for some ladies during the hot summer months, and I can see why! For one thing, they can fit nicely inside a purse. And a lot of TikTok beauty bloggers opt for an oil-absorbing roller over standard blotting papers because of convenience. And they are effective: even beauty bloggers with combination skin types say this doesn't lead to breakouts.
Squalene
While I am not a fan of using a primer underneath my foundation, I was tempted to try a putty primer in a sheer tone when they went viral on TikTok a while back.
I tried a "dupe," or a formula similar to a pricier version. Once my bargain putty arrived for me to test, I ended up tapping it into the most oil-prone areas of my face. I covered up my T-zone, cheeks, and chin with the putty primer before moving onto liquid foundation. Once my foundation looked even, I took a look in the mirror. My skin actually looked poreless!
The squalene ingredient found in this putty primer mimics the natural oils on the skin which is why it smoothes over the skin flawlessly. I was definitely surprised by the way this inexpensive, squalene-based putty primer helped set my foundation. Even after several hours of wear time, my foundation still appeared smooth and intact.
Manuka Honey
Instead of drinking tea with honey, you might consider putting this sticky, antioxidant-rich ingredient on your skin. Manuka honey, a dark, rich substance made from the pollen of the manuka plant, contains antimicrobial properties that can soothe even the most severe skin conditions. If you are dealing with any signs of skin irritation such as eczema, flaky skin patches, or even psoriasis, manuka honey might ease your worries. No wonder it's gone viral!
For the best direct benefits of manuka honey, you'll want to look for an authentic version: not all manuka honey is created equal. Scouting out for the best Unique Manuka Factor, or UMF, will help you narrow down your choices.
Snail Mucin
One of the most intriguing ingredients that went viral this year on TikTok? Snail mucin. Snail mucin comes from the secretion of mucus glands from tiny snails. Before you completely write off this bizarre-sounding ingredient, you might want to learn a little bit about it.
The protein inside snail mucus glands helps heal damaged and irritated skin. It can also stimulate collagen production. Back in Ancient Greece, women let snails scoot around on their faces to keep youthful-looking skin.
Now skincare junkies are once again stepping outside and picking up their own tiny garden snails to let them roam freely on their faces while the snail secretions sink deep down into their pores, mimicking a soothing, at-home facial. TikTok skincare lovers are using the app to show off how they are relying on snails for an easy facial. If that's not your speed, you'll find that snail mucin has also become a popular ingredient in many K-beauty products.
Centella
Beauty products containing Centella, also known as Centella Asiatica or Cica, are taking social media by storm for three main reasons.
Centella, a botanical extract, really shines at improving acne scars. People who deal with post-acne marks can consider a facial moisturizer with Centella to reduce the appearance of old marks. On my own skin, I still see acne scars that were formed during my teenage years. I love using a facial moisturizer with Centella at night to diminish these scars over time.
Centella can also help boost collagen production. People use it topically to improve the elasticity of the skin, especially for stretch marks. The antioxidants in Centella can also help to increase blood circulation.
There's really a wide range of wonderful benefits to Centella. Overall, it's a well-tolerated and safe ingredient, for even the most sensitive people.
Hyaluronic Acid
Another popular skincare ingredient that I've seen on TikTok and Instagram is Hyaluronic Acid. For context, our bodies naturally make hyaluronic acid to keep our joints and connective tissues nice and cushioned.
But for those of us who deal with dry skin, applying hyaluronic acid topically can keep our faces hydrated. I suggest finding a serum with hyaluronic acid to maintain a healthy level of skin moisture, especially during the winter months.
This trending skincare ingredient is known as a humectant, which means it helps the skin retain moisture. In comparison to other hydrating ingredients, HA absorbs into the skin really quickly.
Retinol
Collagen is a substance that naturally plumps up our skin and gives us a youthful appearance, but as we age, collagen stops forming as quickly as it once did. As we get older, our skin loses collagen. That's why a lot of women start incorporating retinol, also known as vitamin A, into their skincare routines in their early 20s. Products containing retinol can reduce signs of aging, aid in improving the texture of the skin, and even tame breakouts.
TikTokkers aren't the only ones recommending retinols; most dermatologists recommend them, too. As a 27-year old, I've been using skincare products with retinol for a few years now to maintain a clear and wrinkle-free complexion for as long as possible. When choosing retinol, it's important to look at the instructions as some are more powerful than others. One retinol in my skincare routine tells me to apply it 2–3 times per week at most, or it will dry my skin.
Hydrocolloid Pimple Patches
One of the easiest ways to deal with breakouts in 2021? TikTok tells us that it is with help from pimple patches. Some pimple patches can be applied directly to a zit and left overnight. Some viral pimple patches contain hydrocolloid that extracts whiteheads. In the morning, lifting away the patch can reveal a blemish-free area on the face.
Rice Water
Rice water is another viral ingredient making a splash on TikTok as a helpful way to combat oily complexions. Products with rice water can alleviate inflammation and redness on the skin, too. One foaming cleanser contains rice powder and is also infused with rice bran water, to draw out impurities.
Vitamin C
To deal with sunspots and old acne scars, I often use a brightening serum containing vitamin C at night. Vitamin C improves skin clarity and texture when used over time. I've been applying vitamin C serums to my skin for a few years now.
When choosing a vitamin C serum it's important to find one with organic ingredients and high potency. My favorite vitamin C serum is composed of a full 90% of naturally-derived ingredients.
BHAs
For someone who has acne-prone skin, incorporating a BHA can work wonders to clear up blackheads and unclog pores. BHA stands for Beta Hydroxy Acid and is another name for salicylic acid. BHAs are exfoliating ingredients best suited to people dealing with breakouts. TikTokkers are obsessing over skincare products with BHAs to give them clear and beautiful skin!
Niacinamide
The ingredient niacinamide has started showing up in various TikTok-touted skincare products in the last year. Niacinamide builds proteins in the skin to rebuild healthy skin cells. Like hyaluronic acid, niacinamide also locks in moisture. Niacinamide can also be beneficial for people dealing with acne and eczema.
SPF 50
It made me very happy to see beauty products with high SPF trending on my TikTok page this year. We have to credit Instagram and TikTok for teaching more people the significance of applying sunscreen before makeup in the morning. Wearing high SPF inevitability helps reduce signs of aging and protects the skin from harmful UV rays. As someone who lives in Florida, I am constantly applying and reapplying SPF 50 to my face. The sun really takes a toll on my face which is why I rely on beauty products with at least SPF 50 for broad-spectrum protection.
Sunflower Seed Oil
Oil cleansers are effective at removing makeup from the skin. At first, I felt hesitant to use an oil-based cleanser on my acne-prone skin. However, with more research, I discovered that oil cleansers rich in sunflower seed oil can actually hydrate my acne-prone skin, rather than cause breakouts. At night I've been using an oil-based cleanser to dissolve all of my makeup. TikTok tells me I am not alone! Perhaps because even my eyeshadow and mascara are no match for oil cleansers. It's important to note that oil cleansers work best on dry skin—which is why I use dry hands and apply it directly to my face before washing my skin with tap water.
TikTok might not be the first thing you think of when you think of getting good information about beauty products—but with so many eager viewers and so many bloggers on the platform, it's turned into a real source of information about beauty. Check it out!